Here are some things you need to know about Tim Marlow and the art world, according to him.
Posted by
Date Posted
16 Apr 2014
Category
NOISE Festival 2014
NOISEfest14
Watch the full series here


The NOISE Festival 2014 Fine Art Curator and newly appointed Director of Artistic Programmes at Royal Academy, writer, broadcaster and art historian Tim Marlow is certainly knowledgeable in all things fine art. He's worked with the likes of Tracey Emin and Damien Hirst, as well as founded Tate Magazine, but how exactly did he make it this far?

Image by Todd Selby
1. The Master Plan
Tim hadn't ever planned to achieve the status he has. He studied a lot, starting out studying History in university before going on to do a MA Art History and a PHD in British Sculpture, which he didn't complete. He worked as a freelance writer here and there until Jay Jopling contacted him and asked him to work with him. That's where it all began.
2. Gallery Representation
Whilst representation isn't necessary, it certainly helps. However, Tim says none of the big galleries ask artists to sign contracts, except for those of individual pieces of work. There is a mutual trust between gallery and artist, especially since it's in the gallery's best interest to support the artist in any way they can.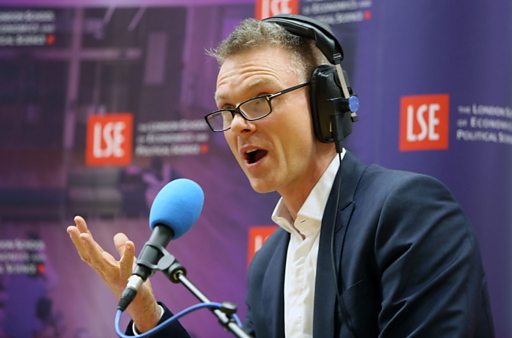 Image by Nigel Stead
3. Getting Political
The most interesting Political Art, according to Tim, is that which is first and foremost about something else. Work which has layers, that visually comments on or examines the culture it's within, tends to say much more.

Image by Ruby Abbiss
4. Integrity in Art
Tim believes an artist should make what they feel they have to make and leave thoughts of getting noticed until afterwards. That's where gallery representation can help.
TO GET YOUR FINE ART TALENT SEEN BY DOC BROWN, SUBMIT YOUR WORK TO NOISE FESTIVAL 2014
1. Create a NOISE Portfolio NOISEfestival.com/user/register
2. Upload your best work to your NOISE Portfolio.
3. Enter your work to the festival by clicking the big pink "Submit Your Work" button.
4. Get recognised by the best in the business, media exposure and paid placements.